Harsh Comments From Weightlifting Coaches…And Why They're Awesome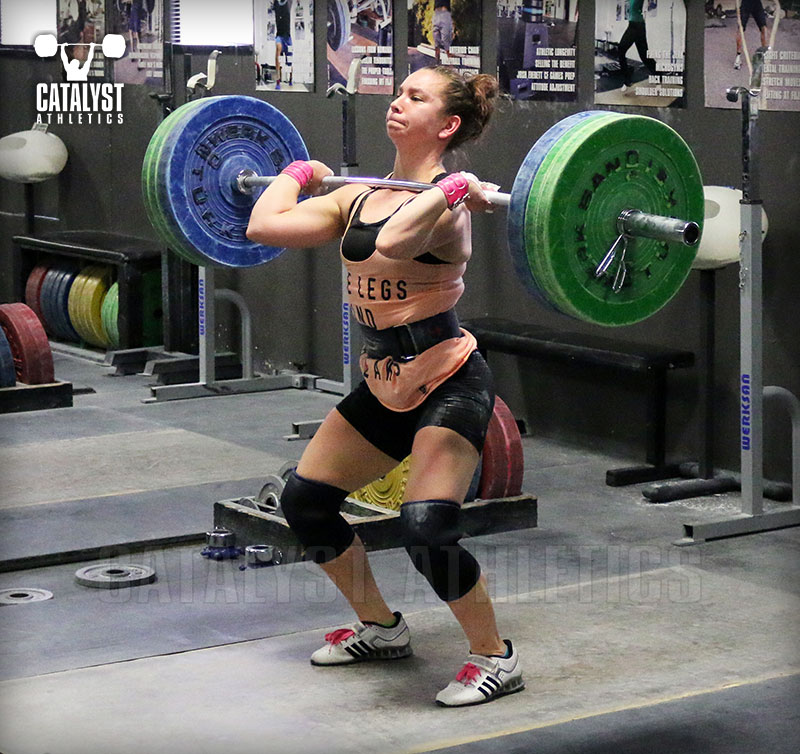 Do you have thick skin, or do you get your feelings hurt easily? Think about that for a second. How sensitive are you?

I have pretty thick skin, for the most part. I grew up playing football, and I also coached it for ten years. Football is a great way to develop some hard bark on you. When you play, your coaches will verbally rip you in half. And when you coach, you get to wake up in the morning after a Friday night loss and read about the lousy job you're doing in the newspaper. Trust me, you'll have a bulletproof ego after a few seasons of this.

Some of you are coaches, and many of you are athletes who train under coaches. I don't know what your relationships are like in this department. Hopefully they're fun and productive.

Have you ever had a coach verbally blast the hell out of you?

If so, how did you take it?

If not, how do you think you would take it if it happened?

Some of you might not even understand what I mean when I say "verbally blast the hell out of you." So let me give you a few examples of what it sounds like. These are all things I've either said to somebody else, had said to me, or overheard somebody say to somebody else. It's funny how sometimes these things involve screaming, and other times they happen with a completely calm voice.

Coach to athlete: "You know, this morning I saw a dead animal on the road. It was squashed wide open with its guts hanging out, and there were worms crawling around in it. And that dead animal looked better than the snatch you just did."

Coach to athlete: "As soon as you get done being weak, unathletic, slow, and clumsy…you're gonna be really good at this sport."

Coach to athletes: "You know how it is when you go to the doctor, because you think you have some horrible disease? So the doctors draw your blood, and then you have to wait to get the results? You're hoping the news will be good, but you feel like crap because you know it's probably gonna be really bad. That's how I feel over the weekend when I know I'm gonna have to come to practice on Monday and watch you guys."

Coach (after watching an athlete perform a snatch): "You want to know what the best part of that lift was?"
Athlete: "What?"
Coach: "When it was over."

Coach to athlete: "MOTHER OF GOD!!!! WHY THE HELL CAN'T YOU FIGURE THIS OUT?!?!"

Coach to athlete: "You know, I've been in this sport for thirty years. I've been all over the world, coached great athletes, and had every kind of experience you can ever imagine. I've seen it all, and I've done it all. And I can tell you something….there's absolutely nothing that makes me think you're gonna lift well at the meet this weekend."

Athlete: "Coach, what's wrong with me?"
Coach: "Nothing. You're just not very good at this."

I know, I know… Yes, some of these are horrible. Creative, but horrible. I'm not going to say which ones I've said and which ones I heard from somebody else.

What were the reactions from the athletes that followed these comments? You'd be surprised. In a couple of cases, the words were intended to sting, and they did. One or two of them led to tears.

However, most of them led to laughter…and maybe even some bonding.

The things a coach says to an athlete are completely dependent on the relationship between the two. If the athlete trusts, loves, and believes in the coach, the coach can say just about anything and it'll be okay. The athlete knows the words aren't cruel or insulting, even if they might sound that way to an outsider.

It takes time to develop this, obviously. I wouldn't advise coaches to start talking to people like this the first time they walk in the gym.

Communication happens in so many different ways, don't you think? Some of the harshest words imaginable can be completely fine if they're said with a smile and the right kind of body language.

Most good athletes love tough coaches. People who are thin-skinned and get wounded easily usually aren't going to be great athletes. They don't have the toughness inside to withstand some rough words, so how the hell can they expect to withstand the torture and frustration that's gonna come from the barbell?

So is there a point here? I suppose we need to understand I'm not advising coaches to sit at home at night and think of interesting new ways to insult athletes. That's not the point. And I'm not saying athletes need to stand there like a whipped dog and suck up a barrage of verbal abuse from a coach either. That's also not the point.

The point is that people have to be tough on the inside to make it in weightlifting. That toughness doesn't give coaches a free pass to blurt out crappy comments and insults that aren't going to be productive in any way. The job of the coach is to know what each individual athlete needs to hear and HOW they need to have it said to them.

When you've got that perfect dynamic between a thick-skinned athlete and a wise coach who's good with words, and the relationship between the two is trusting and mutually respectful, you've got a pretty powerful combination. It'll usually lead to progress, and a great life experience.

So get out there and have some fun, you freakin idiots.