Catalyst Athletics is a USA Weightlifting National Champion team and is the world's leading source of educational material for Olympic weightlifting.

We publish online content from articles to videos and photos to Olympic weightlifting training programs and the largest online weightlifting exercise library; books in print and digital format; video in DVD, downloadable and streaming format; a monthly journal; and produced the first feature-length documentary film on the sport of weightlifting in the US. Additionally, we provide seminars and coaching certification both in the US and internationally.

Catalyst Athletics was founded in 2006 by Greg Everett and merged with The Performance Menu journal, whose first issue was released in February 2005. Everett is the owner of Catalyst Athletics, coach of the USA Weightlifting National Champion team Catalyst Athletics, author of the books

Olympic Weightlifting: A Complete Guide for Athletes & Coaches

and Olympic Weightlifting for Sports, director/writer/producer/editor/everything of the documentary American Weightlifting, co-host of the Weightlifting Life Podcast, and publisher of The Performance Menu journal. He is an Olympic Trials coach, coach of over 30 senior national level or higher lifters, including national medalists, national champions and national record holder; as an athlete, he is a fifth-place finisher at the USAW National Championships, masters national champion, masters American Open champion, and masters American record holder in the clean & jerk. Follow him on Instagram, Facebook and YouTube, and sign up for his free newsletter here.

We relocated in 2016 from Sunnyvale, California to central Oregon, closing our commercial gym business and transitioning into a private training facility exclusively for our weightlifting team.

Our training programs and methodology are used by athletes, coaches and gyms around the world, and we have a growing network of affiliate gyms internationally.


Company Mission
To produce and make as widely accessible as possible educational material in practical formats for weightlifters and coaches to help them develop maximally.

To help the growth of the sport of weightlifting and improve the quality of lifting and coaching in the US.

To rely on the quality of our content and services rather than marketing to succeed.


Team Mission
To coach and develop weightlifters to the highest levels of national and international competition as part of a true team—not pay for mercenaries to represent a brand as a marketing tactic.

To preserve a way of life and a mindset unique to the roots of the sport and in particular to the American history of the sport.

To win individual and team medals in national and international competition.

To break American records.

To win team national championships.
---
Free resources on this site
609 Articles
1160 Videos
230 Exercise Demos
58 Training Programs
4534 Weightlifting Photos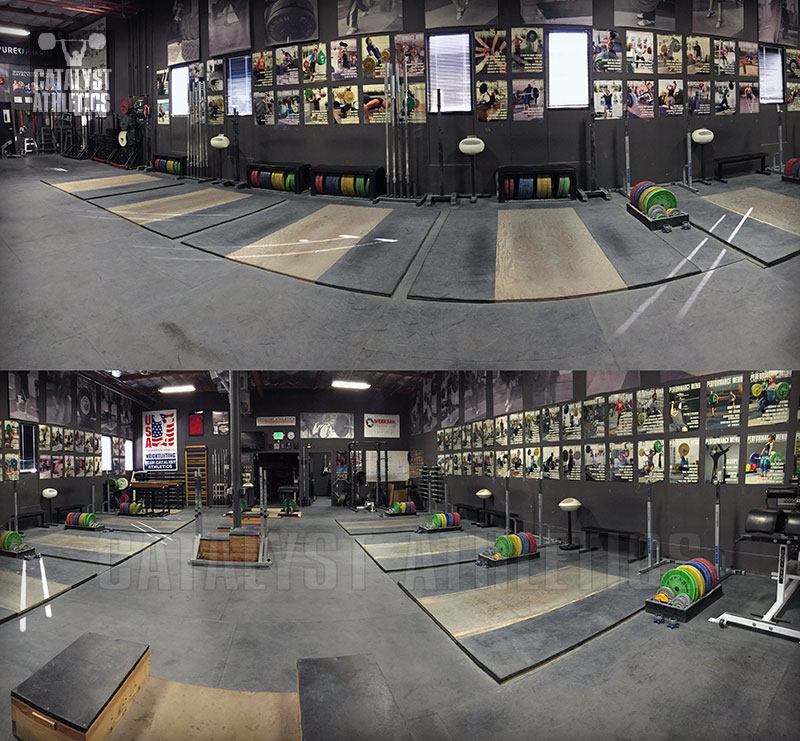 The Sunnyvale gym that was
closed in 2016

The current Oregon gym
---
---
---