Young Weightlifters, Parents, Traps & Long Term Success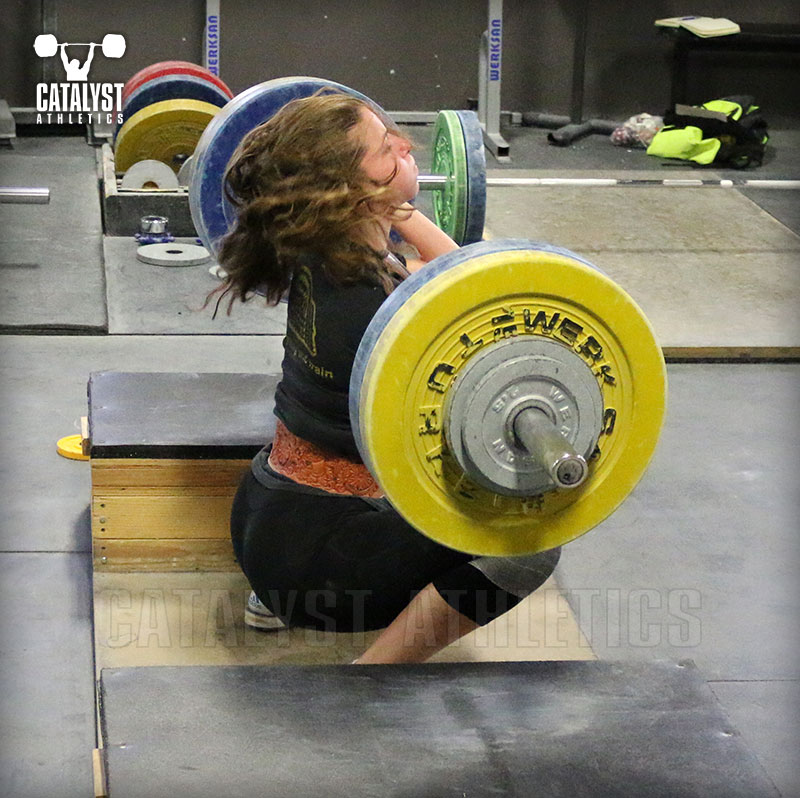 In case you haven't noticed, we've got some pretty damn talented young weightlifters in the United States right now.

A couple of months ago, I went to the American Open and watched a 16 year-old kid named CJ hit a 183 kg C&J in the 69 kg class. That's a high school sophomore clean and jerking 400 lbs at around 150 bodyweight. Nobody has ever been anywhere close to this in the US, even grown men from past generations who trained their whole lives and took enough testosterone to reanimate a corpse.

A few minutes after CJs lift, another teenager named Harrison cleaned 187 kg in the 77 kg class and almost jerked it. A 412 lb clean by a 170 lb kid who barely has his driver's license.

Earlier in 2016, our US Youth World Team competed against the best 17-and-under lifters on the planet at the Youth World Championships and won a slew of medals. Make no mistake about it, we've got some serious ballers coming up through the ranks these days.

The 64 Million Dollar Questions always pop up when these kids nail these ungodly weights. "How far will they go? How much will they lift when they're in their 20s? Will they become World Champions?"

I love weightlifting, and I love this country, so I want the best for these kids and I hope their futures are bright. However, we all know the road to the top isn't easy, and there are always roadblocks in the way. We can obviously see their potential and ability, so let's take a look at some of the obstacles that can pop up as young weightlifters continue their journeys into their 20s. Several of you are coaches who work with young kids, and some of you are parents who are guiding your own rugrats into the sport, so it's helpful to understand the possible speedbumps on the horizon. There are several things that can hold back a rising young star from making it to the top of the medal stand at the Olympics, but here are a few frequent ones:

1. Drug use from other countries American lifters have a better chance for success at the international level in the youth division because the other countries haven't started their lifters on the high-octane juice when they're in that under-16 age range. Even though our current youth team is outstanding, we've had highly successful young US lifters in the past. Oscar Chaplin was a Junior World Champion back in the 90s, along with Cheryl Haworth and other juniors who have won medals at the Youth and Junior Worlds. None of these athletes went on to win Olympic gold because when everybody is in their peak years (21-25), the drugs have elevated the results of the international lifters to a level that our clean US lifters can't hang with. Am I saying it's impossible for one of these new stars to make it to the top without drugs? Absolutely not, and I'll be supporting all of them the whole way. I'm just describing the unfortunate truth of how weightlifting has always been in the past. Hopefully it'll be changing a bit in the coming years now that half the Eastern hemisphere is getting retroactively popped.

2. Parents Between football, track and field, and weightlifting, I've been coaching teenage athletes for over 20 years. Without a doubt, the biggest change I've seen in sports during that time is the attitudes and behaviors of parents. Back in the old days, parents turned their kids over to coaches and let them do their jobs. And they supported these coaches. Now, many parents have completely crossed the line and become overbearing, interfering micromanagers who think it's their place to butt into the coach-athlete relationship. I've worked with a lot of older successful coaches who have been in the business a lot longer than me, and they unanimously agree about this. I'm obviously not speaking about all parents, because I know there are some out there who still respect boundaries. But in my experience, many parents are now doing more to hurt coaches than to help them. Who suffers the most consequences in situations like this? The kids.

3. The trap of early success Listen, if you tell a kid he's a Golden God ten times a day when he's 15 years old, he's probably going to believe you. And there are some good things about thinking you're a god, but there are also plenty of bad things that go along with it (especially when you're young). If you ever want to see the dark story of a young athlete who thought he was invincible, watch the Mike Tyson documentary. I've seen funny things happen to young kids when they get a constant stream of worship, attention, and success. If a kid is exceptionally mature and grounded, it'll probably go okay. But if the kid's personality isn't totally stable, there are 20 different dangerous directions it can go.

None of this is doom-and-gloom thinking. We've got great young talent in this country, and the chances are high for them to continue into the senior ranks and accomplish incredible things in their prime years. You've just got to remember that there's a right way and a wrong way to bring a kid along through the ranks as they're maturing in their adolescent years.

If you're a parent, don't try to live out the athletic success you didn't have through your kids. If you're a coach who works with young lifters, don't let their heads get too big when they have success. And when the time comes to tell them about the doping situation at the international level, tell them the truth and guide them the right way.

One more thing… Don't give them prostitutes and cocaine after they win championships. It didn't work too well for Mike.
---